ALL DADE TREE SERVICES » Tree trimming services
Tree Removal and Tree Trimming Services in Miami
Our Tree Services Include:
TREE TRIMMING
CANOPY REDUCTION
TREE REMOVAL
HEDGE TRIMMING
LANDSCAPING
STUMP GRINDING
ROOT PRUNING
FERTILIZATION
DEBRIS REMOVAL
HURRICANE PREPARATION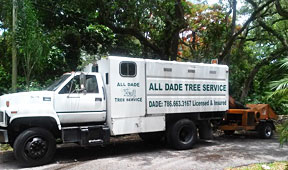 Our team of experts are one of the most knowledgeable in the business, trained in the highest standards.
From tree removal services, tree trimming, canopy reduction, hauling, thinning, removing large trees, dead tree removal and more... no job is ever too small or too big.
We also offer yearly maintenance contracts.
Affordable Tree Trimming Service, Serving Miami-Dade
Dedicated to proper maintenance of trees.

ARE YOU READY FOR HURRICANE SEASON?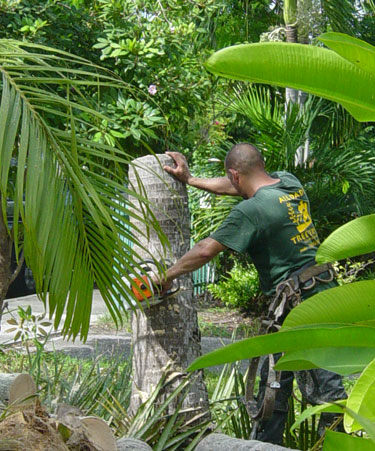 All Dade Tree Services are experienced in trimming and removal of trees, proper tree maintenance reduces the chances of storm damage to your property and gives you a beautiful healthy yard. Tree maintenance includes removing tree limbs, hazardous branches and dead wood prior to hurricane season, reducing liability and increasing tree health.

Tree services also include canopy reduction, by reducing the size of the tree you will reduce the chance of storm damage. Properly done, canopy reduction provides a pleasing, natural look. We also offer yearly maintenance and tree trimming contracts. We also offer Debris Cleanup after the event of a storm.
---
All Dade Tree Services will meet you on location for a Free Estimate.
Whether you need tree trimming services, removal of a tree, or a yearly maintenance contract, All Dade Tree Services Guarantees Your Total Satisfaction!
---
WE SPECIALIZE IN COMMERCIAL AND RESIDENTIAL TREE SERVICE
---
Our Tree Services are available in all of Miami-Dade: Aventura, Bal Harbour, North Bay Village, North Miami, North Miami Beach, Opa-locka, Pinecrest, South Miami, Sunny Isles Beach, Surfside, Biscayne Park, Coconut Grove, Coral Gables, Doral, El Portal, Key Biscayne, Miami, Miami Beach, Miami Gardens, Miami Shores Village, Miami Springs, Sweetwater, and Virginia Gardens.
---